WHO WE ARE
Hak Gifts - Gift Item Suppliers in Dubai
HAKGIFTS has grown to be one of the leading traders of promotional giveaways in the corporate gifts industry of the U.A.E.Hadaya Al Khaleej Adv Gifts Trading LLC
has awide range of products on offer include t-shirts, caps, lanyards, ID card accessories, sunshades, mugs, non woven bags, wrist bands, anti stress balls, flash drives, pens, leather organizers and many more to choose from. Every year we strive to grab new, unique and innovative giveaways thereby providing an array of options so that our clients can choose what best suits their marketing needs and customers.
Our services
01.
Products Customization
Variety, quality and convenience are our unique selling points
that allow us to attain and retain each of our clients.

We offer variety with the range of items to choose from
followed by quality achieved in
each stage of product preparation and finally the finishing
touch of convenience with an assured on- time delivery
at the most competitive price rates.

When implemented correctly, personalization offers an appealing, cost-effective way for consumers to form an emotional connection to a particular product or brand, while retailers enjoy increased loyalty and customer satisfaction. This is what we are here for.
02.
Worldwide
Alongside working with clients from all over U.A.E., we have expanded our market reach to the neighboring countries such as Oman, Kuwait and Saudi Arabia. Furthermore, we have successfully catered to clients from Nigeria, Kenya, Ghana and other African counties. who have been highly satisfied with our products and services.
03.
Customer Care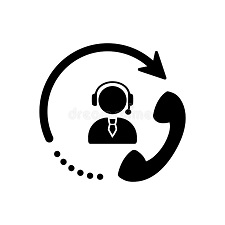 We strive each day to become an integral part of the success story of our clients! HAK Gifts introduces THREE in-house brands which are thoughtfully formulated with the goal to meet maximum client needs with the best quality and assured quantity.

INNOVER : The brand that stands for innovation and quality for all your electronic needs in corporate gifting.

REGALO: Sophisticated high-quality leather products that are at par with the client's brand image.

PLAATSEN:Bags collections for School, Office Gym, Market and any other occasion or events
Meet our team
"Teamwork is the ability to work together toward a common vision. The ability to direct individual accomplishments toward organizational objectives. It is the fuel that allows common people to attain uncommon results."
- Andrew Carnegie
- Meet the Hak